Our location
Yoga Beek ~ Bourgognestraat 18 6191HZ Beek ~ Phone +31 0(6)1278 1246
IBAN NL54RABO0304448133 ~ BIC RABONL2U
Chamber of commerce 14104463
VAT id NL001486513B84
Yoga Beek is located in the heart of Beek. The yoga studio is on the second floor of a restored former farmhouse. The studio is accessed by using the stairs.
Yoga classes:
Monday 11.00 - 12.00 hours Yoga voor Goddesses 70+
Monday 18.30 - 19.30 hours Yoga voor Women (BASIC)
Tuesday 10.30 - 11.45 hours Level 1/2 ~ Iyengar FOUNDATION
Tuesday 18.30 - 19.45 hours Level 1/2 ~ Iyengar FOUNDATION
The studio is open 10 minutes prior to the yoga class.

Yoga class hours are subject to change

Our facilities:
Shala (the space where we practice yoga ~ we can fit a maximum of 6 participants per class)



Infrared heating panel system (Sunny Heat)

LightAir Health+ system air purifier that keeps the air free of bacteria, particulate matter, pollen, fungi and also viruses

Casambi lighting

Communal changing room

Lockers

Spacious bathroom (which offers the possibility to change in private)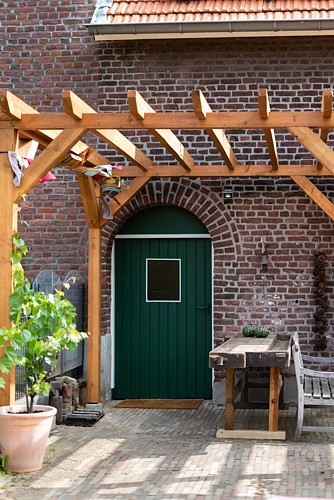 Parking and directions
You can find the entrance of Yoga Beek by looking for the green fence at the corner of the Bourgognestraat and the Scheperstraat. Your bicycle can be parked safely behind the green fence and you can park your car for free on the Bourgognestraat or one of the adjacent streets, the Peter Treckpoelstraat, or the Van Sonsbeecklaan.