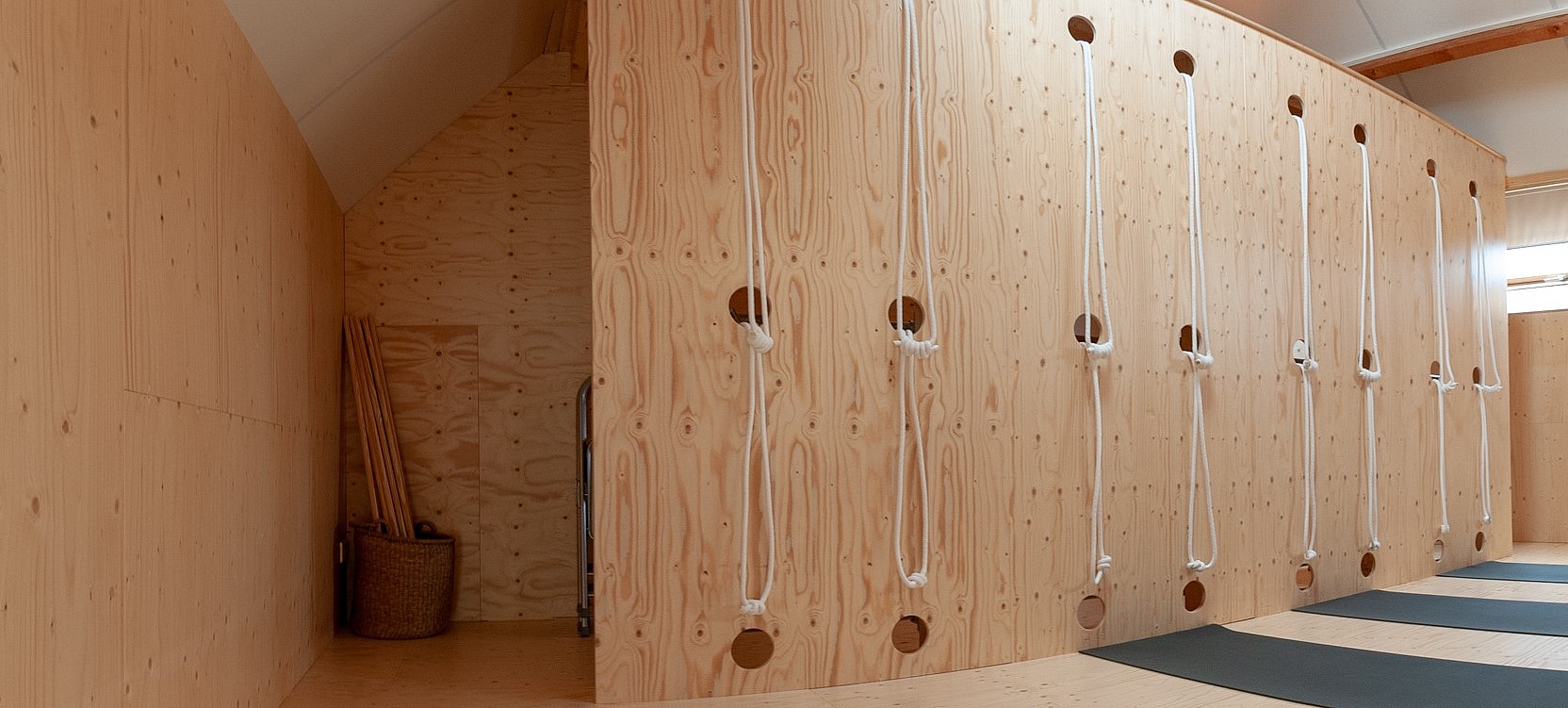 "Yoga Kurunta allows us to experience the freedom of the body and break the barriers of the mind." ~ Dr. Geeta Iyengar
The Yoga Rope Wall works by using gravity to create a natural form of resistance, allowing the body to open up much further than it would in a regular yoga practice. The ropes release the tension from the joints. Asanas performed on the rope wall are especially beneficial for the spine; relieving pressure from the compressed vertebral discs through traction.
Benefits of the Yoga Rope Wall include:
~ a feeling of agility and 'lightness'; allowing you to hold asanas with more ease and for a longer period of time
~ corrects your alignment; finding length (extension) and softness in your practice
~ increases your confidence; the security of the ropes and the wall make 'difficult' poses more accessible for students who are new to yoga or those who might feel intimidated by trying certain poses
~ deepens your practice; feeling inspired to try both traditional poses and creative variations of these poses by using the Yoga Rope Wall
~ allows you to discover a new and challenging way to practice yoga; it is an amazing feeling!
The Yoga Rope Wall that is used in Yoga Beek is based on the original design that was developed and refined by the late B.K.S. Iyengar. He referred to the practice of yoga by using the ropes as 'Yoga Kurunta', which translates into 'Yoga Puppetry.'